One Page Website Design – Is It Worth It?
One page website designs are becoming more and more popular among small business owners. Why are people searching for a company to build a one page website? For some it's because of a strict budget, and for others it is because they are looking for a very fast turnaround time. The issue we have with one page or "onepager" websites, is that they just don't support enough content to help your small business compete online. If you have a small restaurant, coffee shop or salon, you really can grow your business online with a small business website and search engine optimization but it will not be possible with a one page website.
How To Create A One Page Website with Five Pages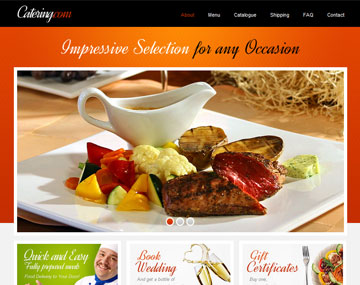 One page websites cannot be converted into a five page website, can they? Yes, because I want your small business to succeed. If you are going to invest your time and money into a small business website, you should decide on a website that will bring results. And by results, I mean NEW BUSINESS through online visibility in search engines. That's why I offer five page website designs to my clients for a fraction of the cost of a traditional size website. In fact, they cost just about what you would pay for a one page website from somewhere else.
Five Page Websites Work In Search Engines
With a five page website you'll create a great first impression for your website visitors with a great looking Home page, an About Us page, Services or Products page, a Contact Page with map/directions/contact form, and an additional page for photo gallery or another topic of your choice. By choosing a five page website, you can create a much stronger first impression for the website visitor, but perhaps more importantly you will be found in Search Engines with our professional SEO services.
How Do I Get Started?
Give me a call at 904.742.3626 or send an email to inquire about our Quick Launch website designs. Here are a couple samples, we have several more that are fully developed and ready to publish with your business name and your own domain. We can even help you get your own domain name and host your professional email.