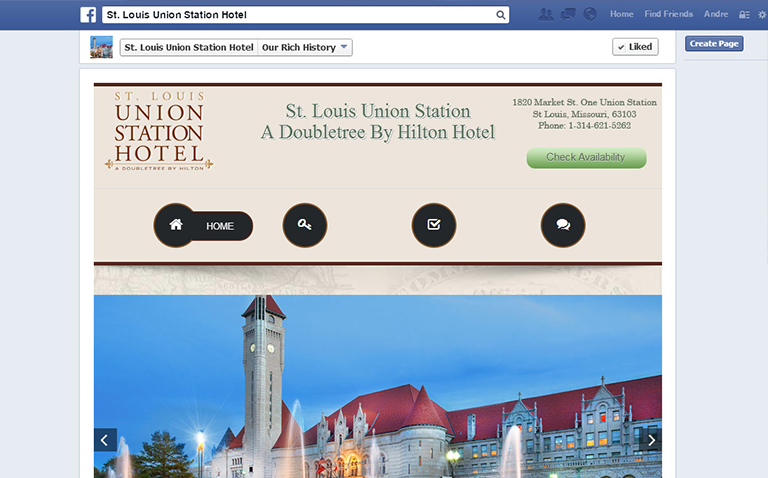 Custom Facebook App
St. Louis Union Station Hotel
This Custom Facebook App showcases old historic photographs of the St. Louis Union Station, as well as current photos of the hotel in an interactive website experience right on Facebook. By including four tabs to allow visitors to view Current Photos, Amenities, Historic Photo Gallery and Contact Union Station, they are able to engage fans with a very unique and fun "mini-website".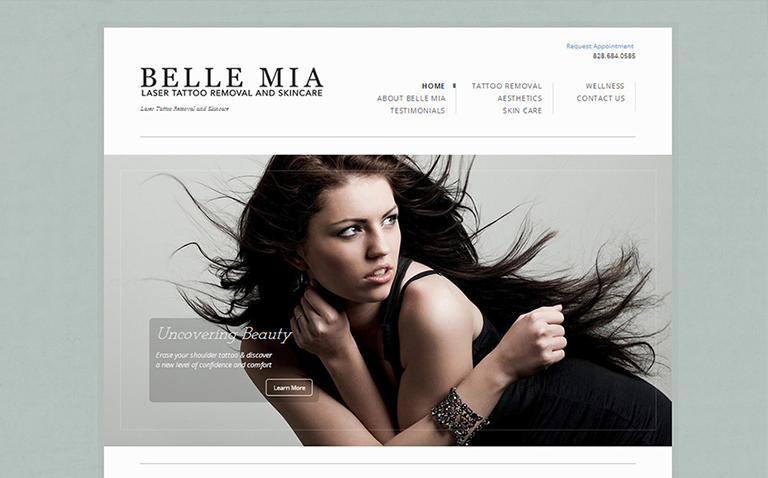 Custom Facebook App
Belle Mia
This custom Facebook App was created to manage registrations to the Grand Opening. It verifies entries by email address and FB account, & registrants are automatically entered into a monthly drawing. The app prompts people who register to "Refer A Friend" and the referred link includes a custom image, headline, and description. If someone registers from the "shared" link, that person receives an extra entry into the monthly drawing!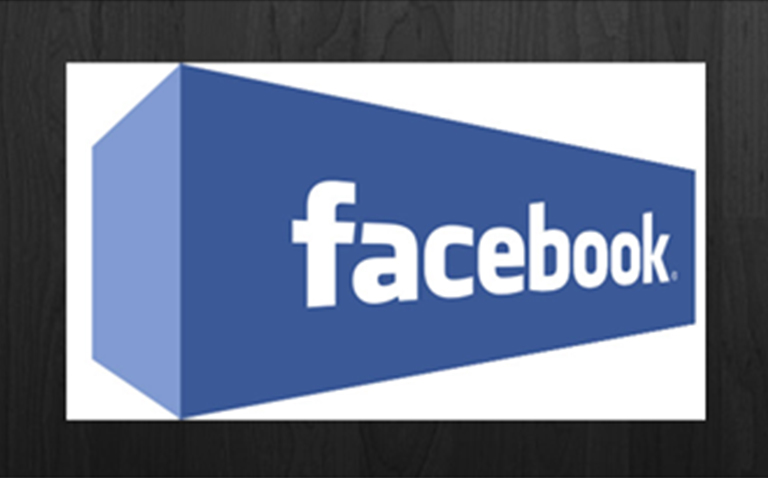 Custom Facebook Business Pages
Your Business Here
Facebook business pages provide a great forum for converstaions and an avenue to receive ideas or suggestions from your customers. Additionally, Facebook offers the ability to create a mini-website which can include special offers, contests, surveys, or announcements. Your advertising can Inform, Persuade or Remind and we design customized Facebook Pages which can include all three.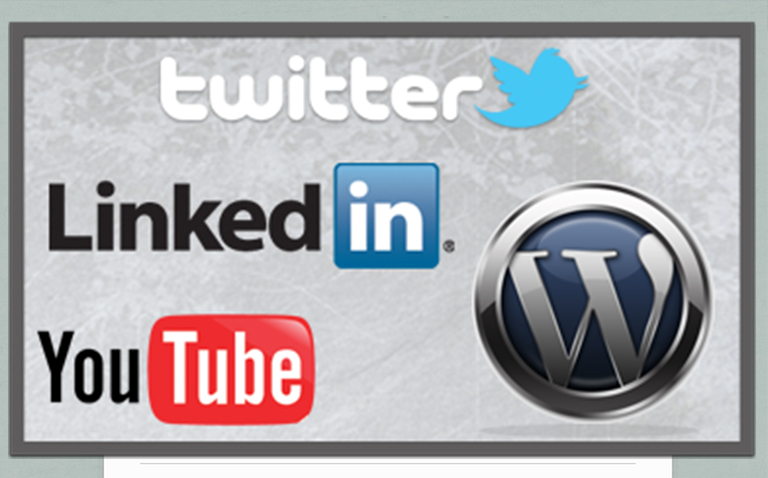 Social Media Marketing

Facebook isn't the only productive social media marketing outlet, and we have expertise in developing successful marketing efforts through G+, YouTube, Wordpress Blogs, Twitter, LinkedIn and more. Whether you are interested in learning more or are ready to setup and/or optimize existing profiles, Performance Marketing & Consulting can help you get the most out of your social media marketing efforts.
Does My Business Need Social Media?

Every business should have a Facebook Business Page for a multitude of reasons, and business owners/managers should also become more active in LinkedIn. LinkedIn is an effective way to build a network of professional contacts and can help generate b2b referrals. LinkedIn can also help you get an inside track into companies you wish to do business with. Other social media powerhouses include YouTube, Twitter, G+ and blogs.
While all of these outlets can certainly benefit every business, each must be managed and optimized frequently and effectively to produce results. We can help decide which outlets are best for you and provide full-service setup, optimization, and management. We can also provide training and speak about best practices to your managers and staff. Let's schedule a meeting or conference call to discuss how we can help your company grow with social media.
What Can My Business Do on Facebook?

This is one of the questions we receive the most, and here are some examples of how small businesses can utilize a Facebook Business Page.
Showcase Pictures and Videos
Dialogue with customers or prospective customers
Share unique experiences or cusomer success stories
Create dynamic surveys, contests or promotions
Request feedback about a new product or service
Harvest email addresses for future marketing
Create mini-websites with custom tabs
Share news about charity work or community involvement
"Crowdsource" ideas for your next product or design