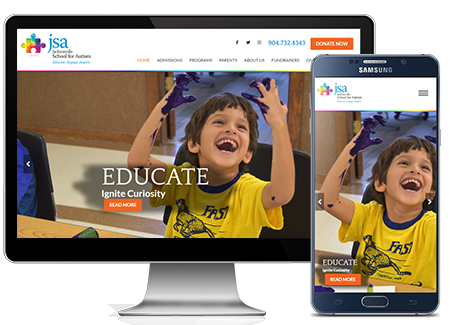 Captivating Website Designs Generate More Leads
As a leading website design company in Jacksonville since 2005, our success is directly related to the fact that our clients receive glowing feedback from their customers, achieve higher search engine visibility, and receive more leads from their new website each and every month. When you partner with PMCJAX for your website design project, our marketing experts begin by considering your overall business goals and infusing those goals into the planning, design, and development of your new website. PMCJAX is proud to state that 90% of our business growth is driven by existing client referrals. Call 904-742-3626 to schedule a consultation with our founder, Andre LaFlamme.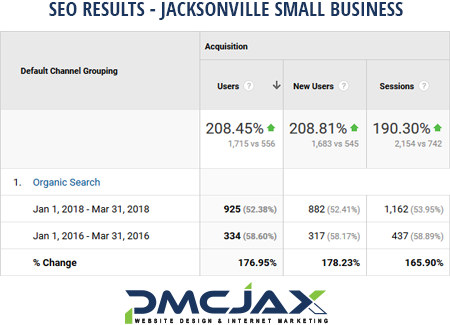 Dominate Local Search With Expert Search Engine Optimization Services
Search Engine Optimization (SEO) is the most effective way to ensure lasting growth for your business. Our SEO services help your website appear in Google and other search engines for exactly the services and products you offer, so that when a prospective customer searches in Google they will find your website in the search results. What separates us from other SEO companies in Jacksonville and across the country is the fact that we don't charge exorbitant prices or limit the number of keywords we are targeting. We work each month to grow your visibility for every opportunity we uncover through our research and through communication with you, our partner. We want to partner with you to grow your business and earn your referrals, and we'll continue to create and optimize new content for everything that can help you grow. Don't waste another month! Call 904-742-3626 to learn more.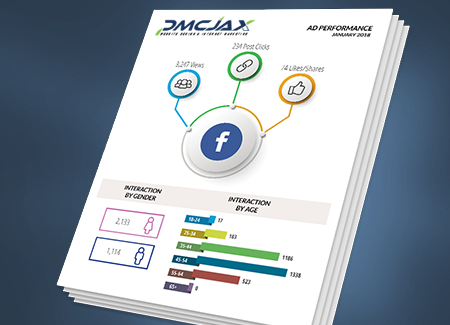 Social Media Marketing & Content Marketing - Launch Today!
You know social media works, and that creating quality content will help grow your website traffic, but just can't find the time. Our social media marketing and management services are tailored to small and medium-sized organizations. Our marketing team will create quality content with custom attention-grabbing images, post on Facebook and Instagram, and you'll finally get the social media exposure your company deserves. And to show you we are really interested in your company's growth, we don't just post your content we also turn those posts into advertisements through Facebook Ads and some of those posts will be shared on our own company's Facebook Page. Starting at only $299/month - call Andre at 904-742-3626 to get started!
Let's Get Started!
Give me a call on my cell at 904-742-3626 or send a message through our contact form and we can schedule an introduction phone call or in-person meeting. I look forward to speaking with you soon!
Kind regards,
Andre LaFlamme, Founder