Artist & Blogger Website Design
Custom WordPress Website for Kathy Miller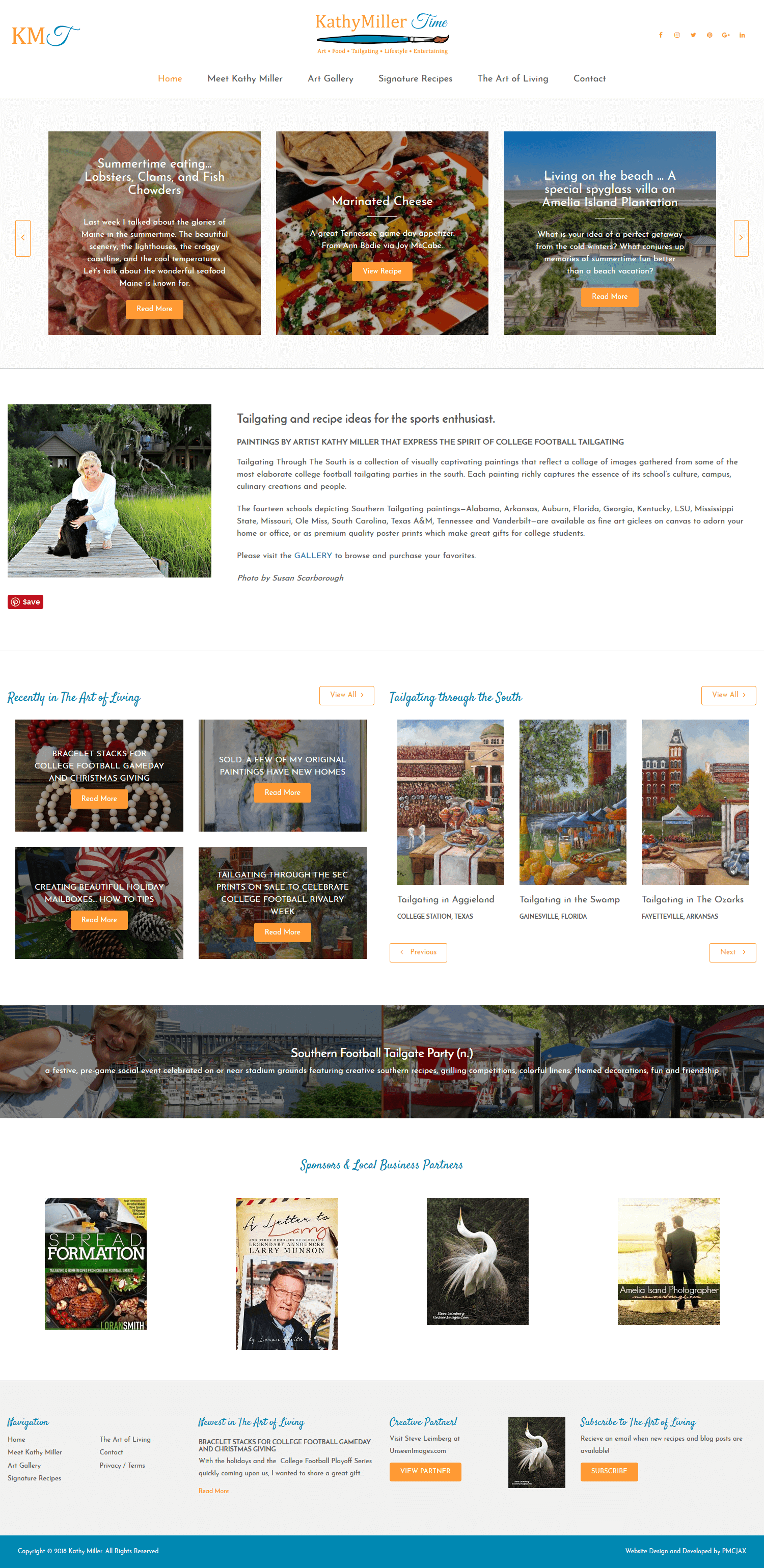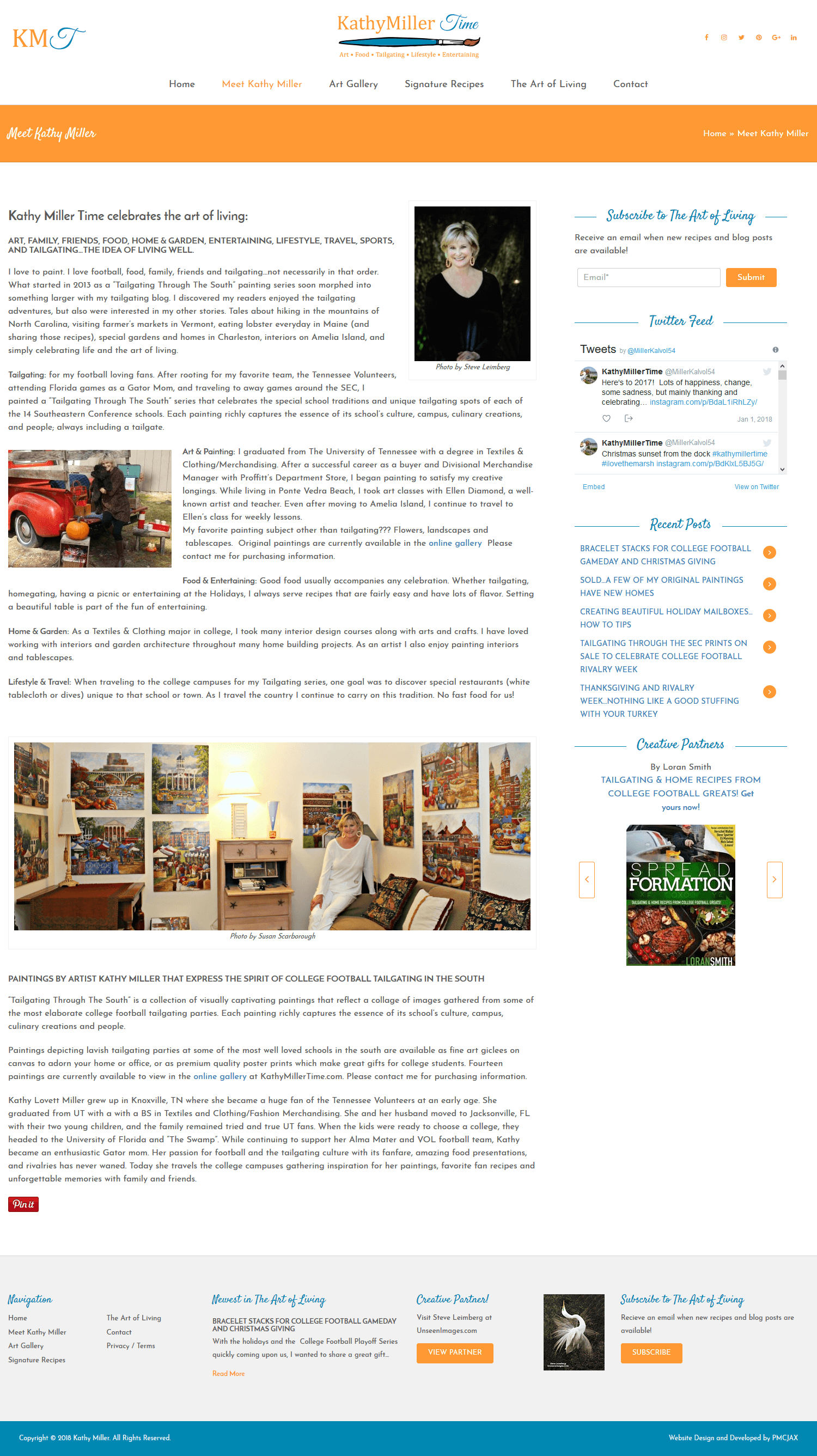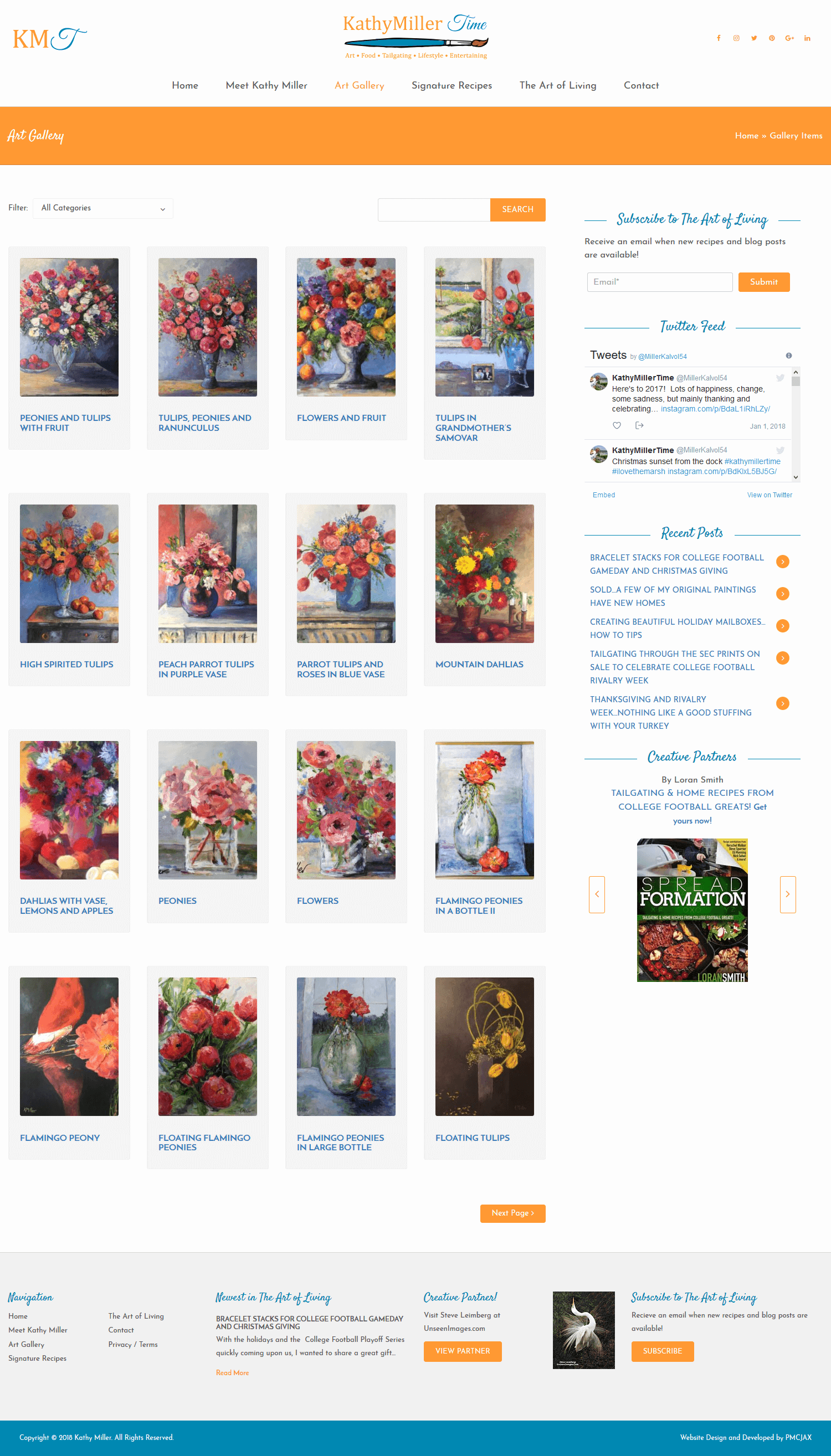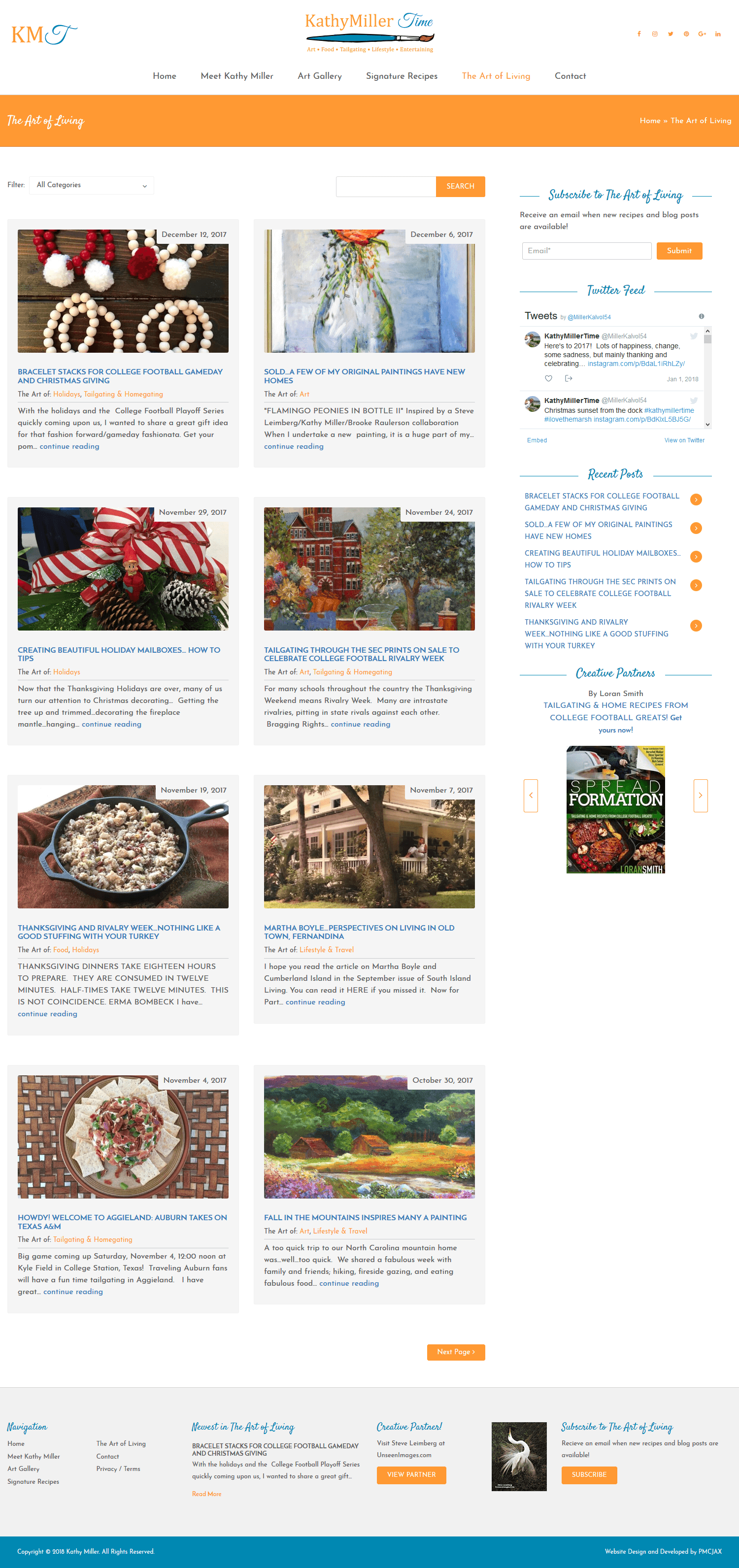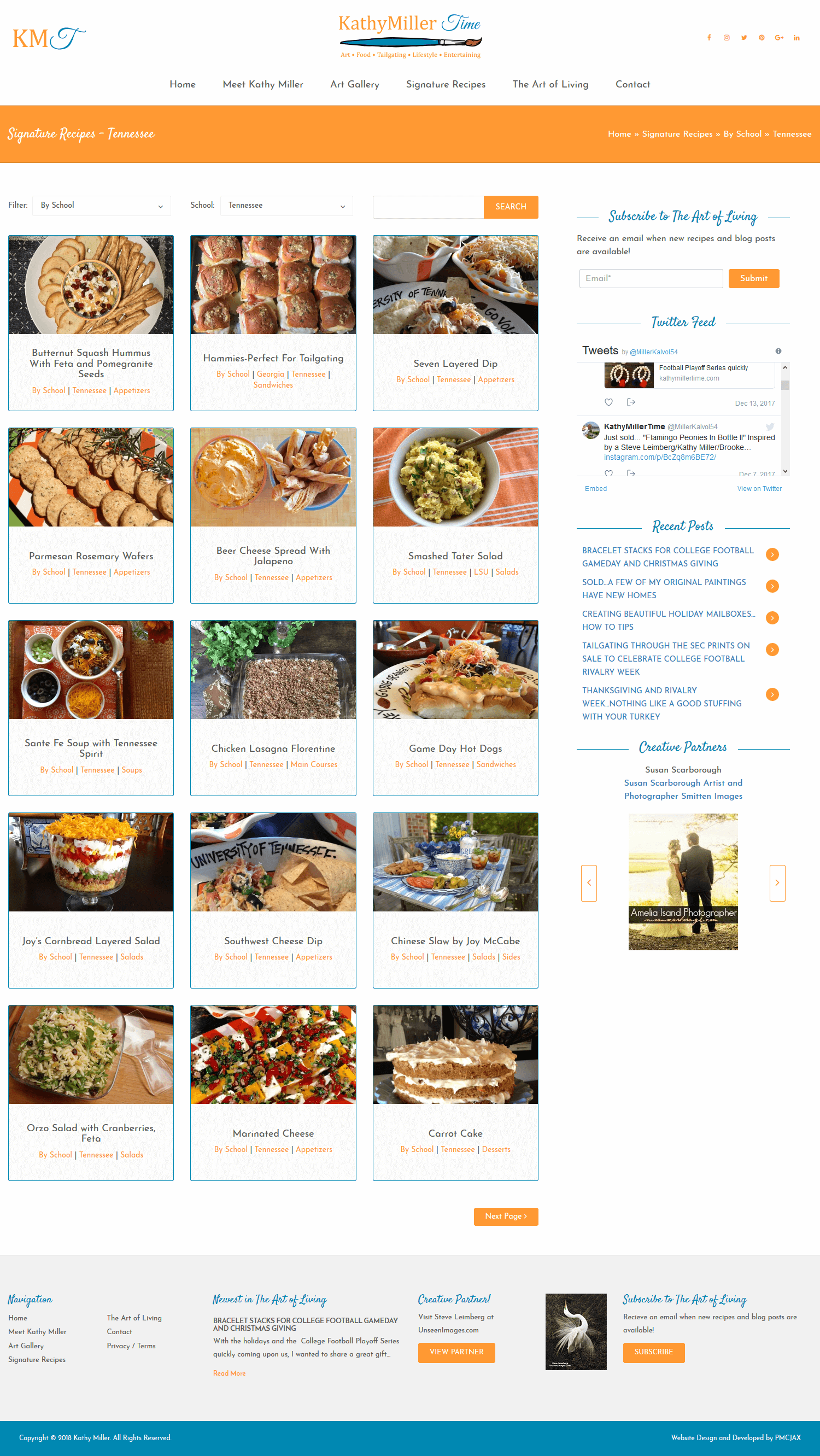 Custom WordPress Website Design, Recipes, & Blog
Kathy Miller Time
Kathy Miller loves to paint and she loves football, food, family, friends, and tailgating. Her painting series "Tailgating Through The South" grew into something much larger, and she created an art portfolio website to display and sell her work.

She began to write about her adventures through a blog, and friends asked her to share some of the recipes she has gathered through her years of tailgating through the South. Readership increased dramatically, and she contracted PMCJAX to create her new custom WordPress website.

Our project included merging two unique websites into one, and features blog posts and recipes at the top of the homepage which she can control with just a couple of clicks. Recipes can be added into each blog post with a custom shortcode, and they include a "Print" button for her readers to print any recipe with custom formatting.