Artist Website Design
Joanne Cellar, Jacksonville, Florida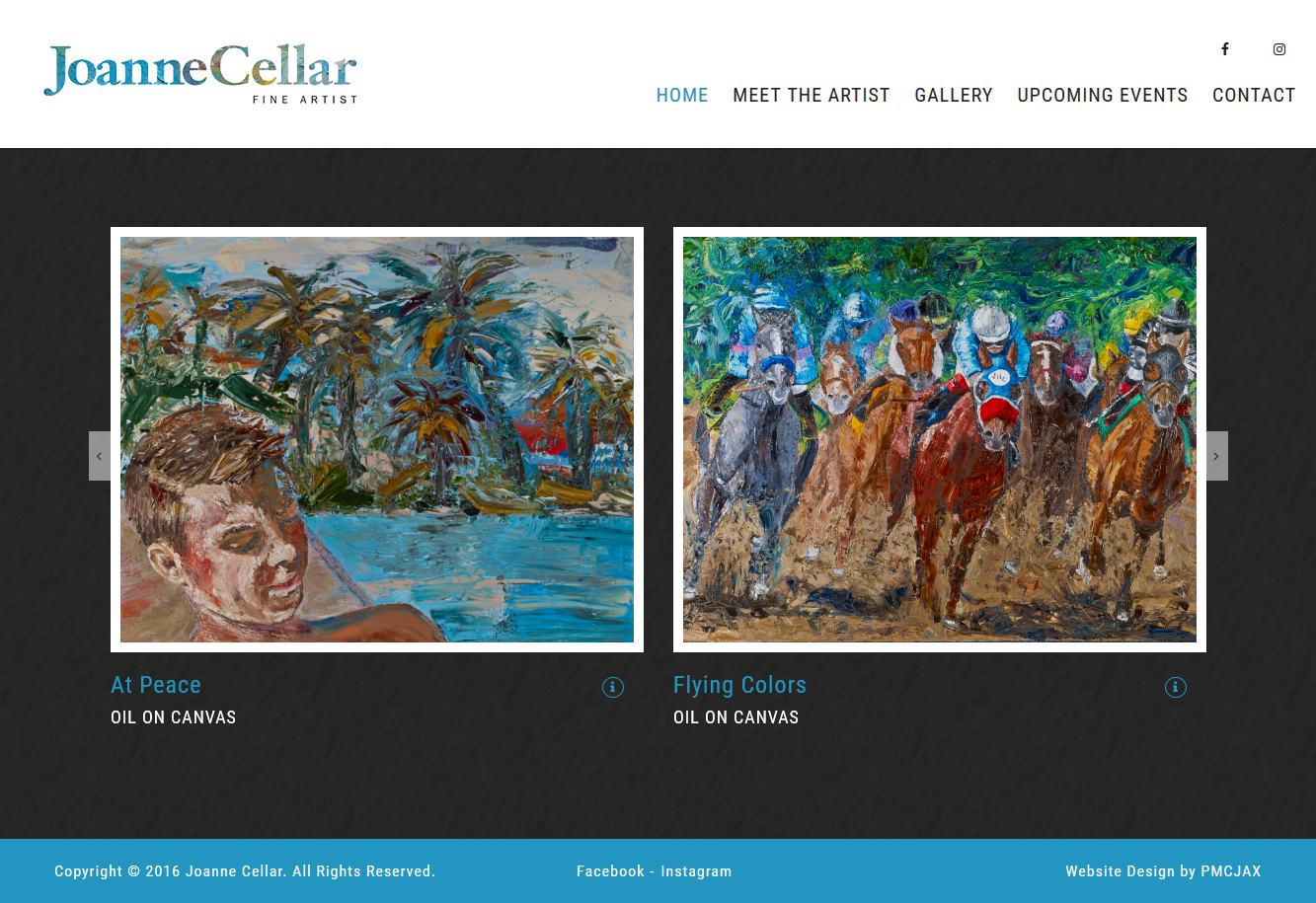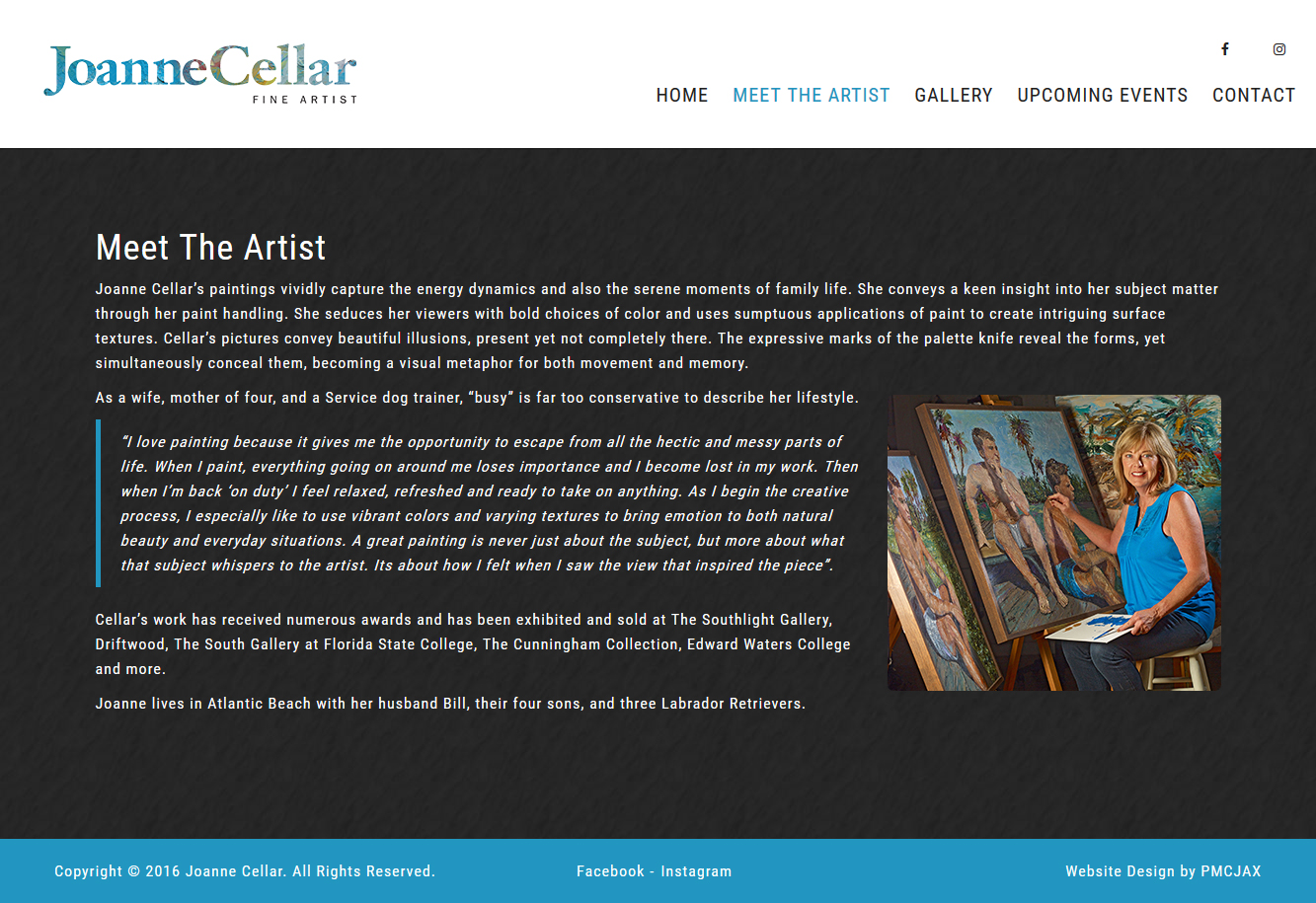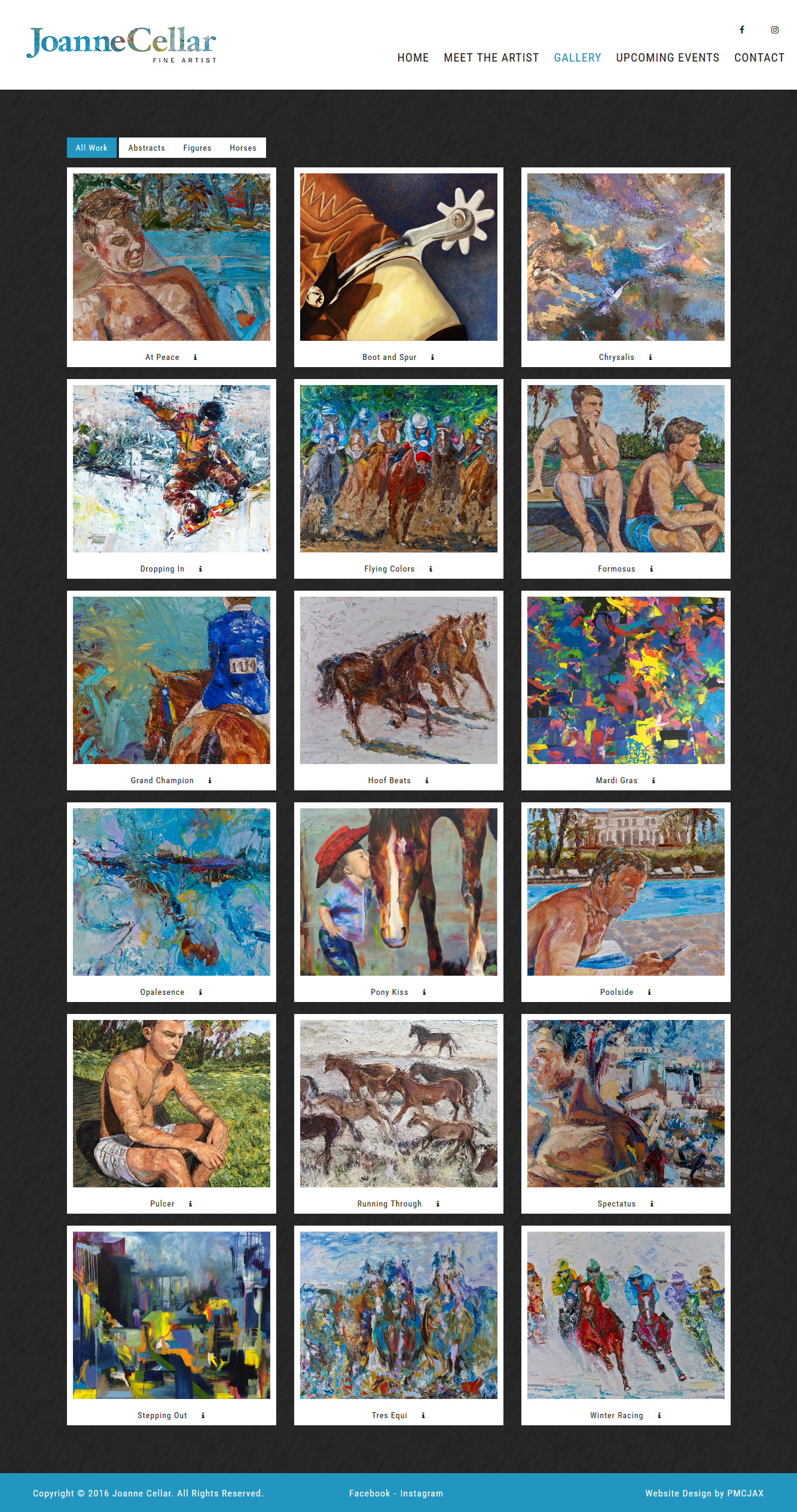 Custom WordPress Website Design
Joanne Cellar was referred to us by a leading graphic design and branding company in Jacksonville. Our task was to create a website to showcase her outstanding artwork.

Based on her goals and design feedback, we created a design which includes plenty of whitespace to bring forth a clean, professional look. This custom WordPress website design helps the artwork "pop" visually, and each image can be opened in a popup viewer in a larger format. Visitors can click the info icon to go directly to the portfolio page for each art piece, or click the image to see a larger view.

As with all of our client websites, this website is fully editable without the need for any website design experience. Joanne can add art pieces to her portfolio, update the details, add events, pages, blog posts, and more.