New Cardiovascular Horizons, Lafayette, LA
The New Cardiovascular Horizons leadership team includes 25 course directors and 200 faculty from leading peripheral intervention centers around the world, and the annual conference assembles more than 1,600 attendees and 100 exhibitors each year. This design includes the latest advancements in jQuery, responsive design, and social media integrations.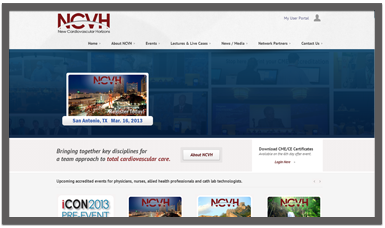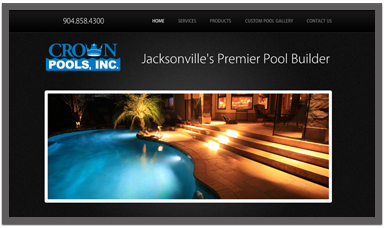 Crown Pools, Inc., Jacksonville, FL
This is one of our "Quick Launch" website designs, published within 7 working days of earning Crown Pools' website design and Internet Marketing business. Their new custom website will be completed within four-six weeks, and will be integrated with the latest SEO techniques to increase visibility and awareness of both residential and corporate pool construction, remodeling & service.
South Louisiana Clinical Research Foundation, Lafayette, LA
This is the fourth website Website Design and Internet Marketing contract awarded to our company by the management company for the South Louisiana Clinical Research Foundation. We are pleased and honored to have earned the ability to continue to build their successful online presence with modern website design and proven SEO techniques.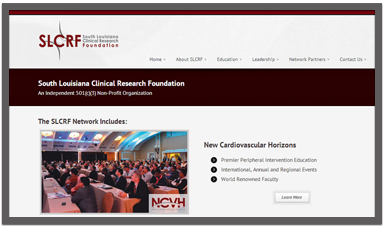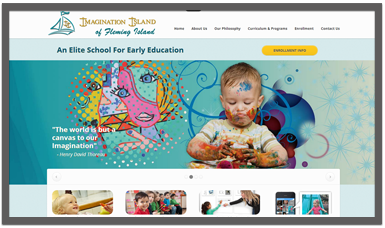 Imagination Island of Fleming Island, Fleming Island, FL
Our client's goal with this new website was to present visitors with a user-friendly design showcasing the upscale early learning school to be opened in January 2013. This website includes the latest "fully-responsive" technology, and presents a full, rich experience for mobile devices and tablet viewers. Also included are enhanced primary navigation dropdowns, editable custom header images & phrases, and a rotating slide show in the footer. As with all of our projects, this entire website is editable by our client.
Inky Fingers Printing, Jacksonville, FL
The client's goal with this new website was to create a very user-friendly design with eye catching graphics and large Calls-to-Action to feature the ability to request a print quote & upload print files online. This website includes the latest technology in primary navigation dropdowns, custom database-driven website forms, and rotating testimonials. As with all of our projects, this entire website is editable by our client.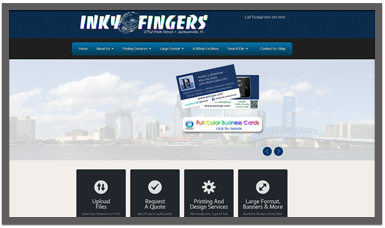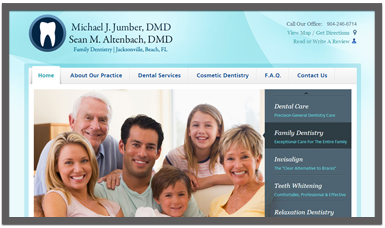 Beaches Dentistry, Jacksonville Beach, FL
This family dental practice has proudly served the greater Jacksonville area since 1961, and they have an outstanding staff who has been with them for years. Doctors Jumber and Altenbach are very active in the Christian Faith, and the entire office makes you feel at home. Their new and informative website includes a very welcoming color scheme and some of the latest technology available today.
SmartSQAN - QR & Mobile Landing Pages, Jacksonville, FL
This website includes E-Commerce and automatically scrolls when you click on the main navigation bar, which always remains on the top of the screen. The days of static print ads are over. The smartphone revolution is here — with SmartSQAN editable QR Code landing pages you can bring your print audience online - and enter a whole new world of real-time special offers and promotions. SmartSQAN provides everything you need — QR Code, Landing Page, Reports, and Content Management System all for less than $200 per year.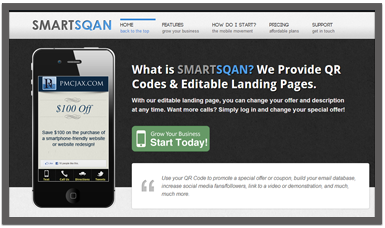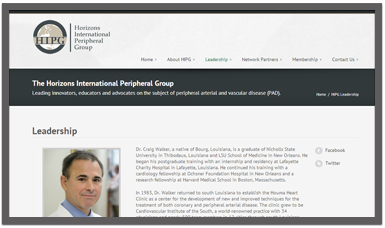 Horizons International Peripheral Group, Lafayette, LA
The Horizons International Peripheral Group (HIPG) is comprised of the leading innovators, educators and advocates of interventional treatments to reduce unnecessary amputations resulting from Peripheral Artery Disease (PAD) and Peripheral Vascular Disease (PVD). This is the first of three websites to be produced for the South Louisiana Clinical Research Foundation (SLCRF).
My Leg, My Choice Foundation, Lafayette, LA
My Leg, My Choice is a non-profit organization committed to educating patients and their families that have been diagnosed with Peripheral Artery Disease (P.A.D.) or are at risk for lower extremity amputations. The goal for this website is to become a vast resource of P.A.D. information for patients, announce patient outreach programs, organize and increase awareness about free P.A.D. screenings for high risk individuals.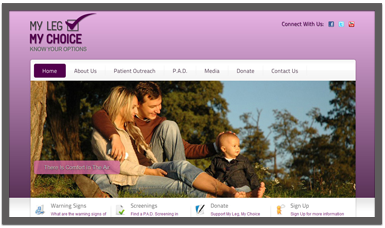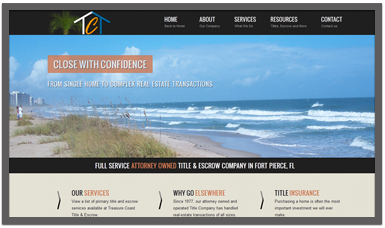 Treasure Coast Title & Escrow, Fort Pierce, FL
Treasure Coast Title and Escrow has been assisting parties with their real estate transactions by closing and insuring land titles throughout the Treasure Coast since 1977. Located in beautiful Fort Pierce, FL, we included rich photography from the area that matched the overall theme of the website, and carried that same theme into their smartphone-friendly website.
Hospitality Ambassadors
Hospitality Ambassadors specializes in improving Online Reputation by promoting local listing and user reviews across the most highly trafficked websites. Loyalty specials and New Customer promotions are also created through "check-in" specials on social media outlets like Foursquare.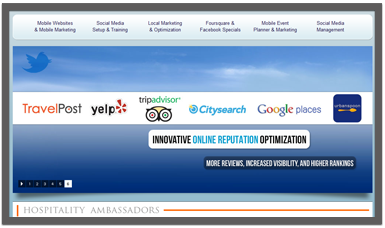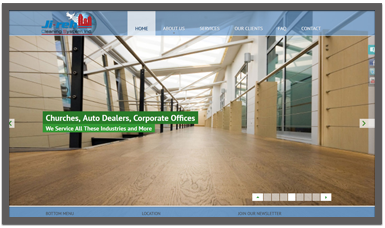 Ji-Reh Cleaning System, Jacksonville, FL
The new website for Ji-Reh Cleaning System was launched in March 2012, and includes some of the latest in design and social media integration technology. Ji-reh Cleaning System dispatches uniformed, friendly and highly-trained staff who perform a 50 point inspection prior to leaving each service and provides an emergency number to all contract clients.
"Success is inevitable, your work speaks for itself."


– Mike Mette, Your Tax Place, Inc.
Carrabba's of Jacksonville Beach, FL
Before a company-wide intranet was available to all Carrabba's locations, the managing partner at Carrabba's of Jacksonville Beach contracted PMCJAX to create a website designed specifically to assist employees with scheduling. New schedules were posted to the website by restaurant management, and staff could access the latest schedules in a password-protected area of the website.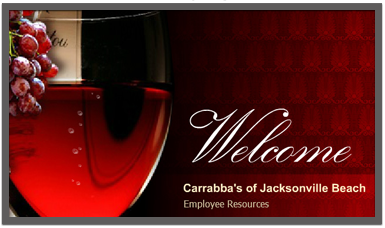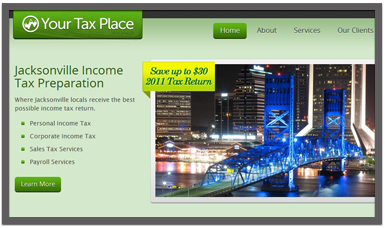 Your Tax Place, Inc.
Highly integrated with Social Media, the new website we created for Your Tax Place produced increased visibility and traffic within just two weeks. Notice the "Share" button on the left of the screen, other elements include an RSS feed and automatic refreshing Twitter feed.
Exterior Design
When images can help showcase your service or products, incorporating rich photography into the home page can give you the dramatic first impression you need to capture the website visitor's attention and create a great first impression.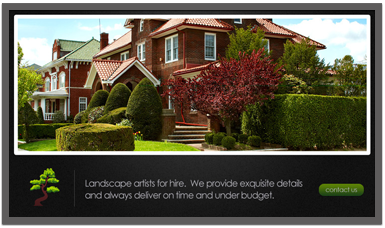 Get Started
Today
Free QR Code & Landing Page
For a limited time, we're offering a 30 day Free Trial which includes your own Free QR Code, an editable QR Code landing page, and detailed reports & analytics to measure your success!
Free Trial
Get
Answers
Contact Us Today