About
pmcjax
One Company for all of your Website & Internet Marketing Goals

Our Founder
I started PMCJAX to help small businesses succeed online with the understanding that as I help other businesses grow, my company will grow as well.

Scroll down to read more...
Visible
Your website will rise to the top of search results as a product of our extensive search marketing research, for a wide variety of high-value search phrases.
View Our Website Design Portfolio
Responsive
When you have a question, we are there to answer it. When the people you call know you and your business, you get a higher level of success and satisfaction.

Read on
From Our Founder, Andre LaFlamme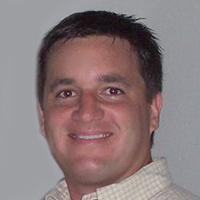 Hi! My name is Andre, and my goal is to help grow your company. Your business can grow faster with a quality website which is visible in search engine results. Since 2004 I've been helping companies in Jacksonville and across the country grow by providing exceptional SEO, website design and Internet marketing services. I've been very successful helping every one of my clients grow, without fail. In ten years, only one of my design and marketing clients has stopped their marketing services - a multifamily construction company in Tampa who nearly went out of business in 2007. I'm very proud to say ninety percent of my business comes from existing client referrals.

If your website isn't delivering leads every week, I can help you. In most cases, the website isn't performing because it's missing current SEO elements (Search Engine Optimization) and your potential customers aren't finding your website when they search online. The reason I use the word "current" is because SEO best practices have changed dramatically over the past couple of years, and what worked last year and in years prior does not work now - and may even be hurting you. You need someone like me actively managing your website to ensure your company is always present and gaining position within search results. Your company may also need a new website design with attractive "Calls to Action" and Lead Generation Forms.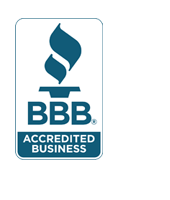 We will help you get more leads from your website by either improving your current website or creating a brand new website. How do you know if you need a new website? The answer can be determined by considering several critical factors including: the age of your website; the quality of code your website was created with (knowledge/skill of the designer); whether your website (and/or Content Management System) will support current SEO best practices; the website design quality of your competition online; whether the site can scale with our future growth and content development plans; and many more.

To find out if we are a good fit for your company, give me a call on my cellphone at 904.742.3626. With just a couple minutes of your time I will tell you the two most critical things you can do to improve your website, and whether PMCJAX is the best company to help you reach your goals and crush the competition online. Give me a call weekdays between 8am - 5pm or send an email through our Contact Form. I look forward to speaking with you soon!
See Our client websites in google
Get More Leads From Your Website
PMCJAX specializes in helping small businesses grow with quality Web Designs, SEO & Content Marketing. Your new website will communicate your message clearly and effectively, and outperform your competition within the major search engines.
Do you have a website but your customers can't find you when they search in the major search engines? We'll take a look and explain why - and then tell you how our services can increase your visibility online.
Every client of ours receives personalized service, training and support. With your success, we can work together to grow both of our businesses.
Andre LaFlamme
Owner, Designer
I want every small business to be successful online, and I'll do everything in my power to help you see the type of results a professional website and marketing program can bring.
Colin Black
Legal
Colin is an attorney residing in Boston, MA. He makes sure our creative ideas don't step on anyone's toes.
Design Team
Creative
We are thankful to work with some of the most talented designers in North Florida. Their designs have won awards in Design and Marketing categories across various industries.
Michael Mette
Accounting
Mike Mette is owner at Your Tax Place in Jacksonville Beach. Mike has helped us with financials since our first year in operation.
Referral Offer
You Both Save
Refer a friend to us to purchase a website or mobile website, and we'll give you both $100 off your design fees!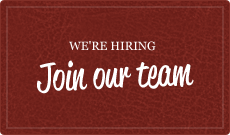 Call us today
877 - 630 - 7877
Like Us On
Facebook
Web Design & Internet Marketing
We share helpful articles, advice & case studies about Search Engine Marketing, Internet Advertising, Website Design & Content Marketing in Jacksonville, FL.
Visit PMCJAX on Facebook
Get
Answers
Contact Us Today