About
pmcjax
Your new website can appear at the top of search results, just like our current clients.

Editable
Update your website from any device, anytime through our user-friendly Website Content Management System. You can change an image or update text in less than five minutes!
Visible
Your website will rise to the top of search results as a product of our extensive search marketing research, for a wide variety of high-value search phrases.
View Our Portfolio
Responsive
When you have a question, we are there to answer it. When the people you call know you and your business, you get a higher level of success and satisfaction.

Read on
See Our client websites in google
Get More Leads From Your Website
PMCJAX specializes in helping small businesses grow with quality Web Designs, SEO & Content Marketing. Your new website will communicate your message clearly and effectively, and outperform your competition within the major search engines.
Do you have a website but your customers can't find you when they search in the major search engines? We'll take a look and explain why - and then tell you how our services can increase your visibility online.
Every client of ours receives personalized service, training and support. With your success, we can work together to grow both of our businesses.
Andre LaFlamme
Owner, Designer
I want every small business to be successful online, and I'll do everything in my power to help you see the type of results a professional website and marketing program can bring.
Colin Black
Legal
Colin is an attorney residing in Boston, MA. He makes sure our creative ideas don't step on anyone's toes.
Design Team
Creative
We are thankful to work with some of the most talented designers in North Florida. Their designs have won awards in Design and Marketing categories across various industries.
Michael Mette
Accounting
Mike Mette is owner at Your Tax Place in Jacksonville Beach. Mike has helped us with financials since our first year in operation.
Referral Offer
You Both Save
Refer a friend to us to purchase a website or mobile website, and we'll give you both $100 off your design fees!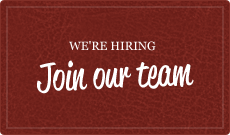 Call us today
877 - 630 - 7877
Like Us On
Facebook
Web Design & Internet Marketing
We share helpful articles, advice & case studies about Search Engine Marketing, Internet Advertising, Website Design & Content Marketing in Jacksonville, FL.
Visit PMCJAX on Facebook
Get
Answers
Contact Us Today